Currently, we have an ACAT chapter in Tampa, Florida as well as Connecticut. At this time, our clinicians who attend ACAT virtually join via video conferencing with the Tampa chapter of ACAT. We are always looking for motivated ART clinicians who desire to start ACAT chapters in your area. We provide a manual modeled after the Tampa chapter to guide you if you desire to start your own chapter in a city near you! Being an ACAT Coordinator is a volunteer position.
 ACAT Tampa Chapter
When:
First Friday of every month (except summer break in June and July) 10am-12pm
 Where:
USF College of Nursing
12901 Bruce B. Downs Blvd.
MDC Box 22
Tampa, FL 33612
Directions:
From Bruce B. Downs (AKA 30th Street)
Turn onto USF Campus via Holly Dr.
(directly across Bruce B Downs from Veterans Hospital. South of Fletcher Ave. but north of Fowler Ave.)
As you pull onto campus, you will cross a speed hump and pedestrian walkway
You will see the two story, glass College of Nursing building on your right
Enter on the first floor where the College of Nursing Logo is printed on the glass door.
Parking:
Parking permits are required to avoid ticketing on USF campus.
ACAT attendees are required to purchase a "Daily parking pass"
Park in a lot listed "D" for Daily.
The closest "D" lot is directly in front of the main door to the College of Nursing, however please do not park in spots marked "Patient Parking."
The closest parking kiosk is directly across the College of Nursing parking lot and driveway (the lot east of the building down Holly Dr.)
See the map below for additional parking assistance (click for larger version):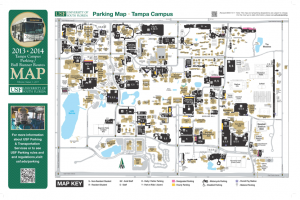 ACAT Connecticut Chapter
When:
Second Friday of every month  5:00 – 6:30pm
 Where:
CHR
587 East Middle Turnpike
Manchester, CT
ACAT Minnesota Chapter
When:
First Friday of every month, 12-2 pm, unless notified.
Where:
10505 Wayzata Blvd. Suite 101, Minnetonka, MN 55305
Contact:
Mary Anders MA, LP  maryanders@comcast.net, 952-239-0237
ACAT Chapter: Crystal River
October 23, 2017 at 7:00 PM. This will be our first meeting.
Where:
8491 W Anna Gail Lane, Crystal River, Fl.  34429.
Contact:
Debbie Lyublanovits, LMHC 727 647 1781
ACAT Virtual Chapter
When:
First Friday of every month (except summer break in June and July) 10am-12pm
Where:
Online via skype
Directions:
Create a free skype account online at:  https://login.skype.com/account/signup-form
 Download the most current version of skype on the device you desire to use to attend ACAT  http://www.skype.com/en/download-skype/skype-for-computer/
 Send a friend request to Skype user Robin Pickett (Skype user name acat_tampa) or accept a friend request from acat_tampa if sent to you
On the day of the meeting, please log into skpye at 9:50.  You will receive at conference call at 10am.
Please answer the call with the green video button, making sure you turn your camera on.
Unfortunately, Skype has limited capabilities and we cannot merge you into the call after it is placed.  In the future we hope to have better technology but for now if you miss the original call we cannot re-call or merge you in after we initiate the conference call.  We apologize for any inconvenience.